Skip to content Designer. Art Director. Creative Strategist.
The Client
Enbridge is a multinational diversified energy company which owns and operates energy infrastructure and pipelines throughout Canada and the United States. It moves about 30% of North America's crude oil, 20% of natural gas, and has a growing renewable energy portfolio.  
The Work
Responsibilities
The Work
Energy powers economies and societies, and fuels our quality of life. Enbridge recognizes the importance of a secure, reliable and affordable supply of energy — regardless of whether it's oil, gas, renewables, hydrogen, etc.— and provides infrastructure to deliver it. 
Enbridge's annual reporting included separate reports for each of three businesses: Enbridge Inc (ENB), Enbridge Income Fund Holdings (ENF), and Enbridge Energy Partners (EEP).
These reports are produced in english and french, in print and interactive online microsites.
Responsibilities
Energy Matters Annual Report
"There is a growing dialogue around energy issues. It's an important discussion for us all to be a part of."
This Annual Report highlights the importance of discussing Energy Matters, because energy matters in our daily lives.
This report proposes questions that are of interest to various stakeholders — including the general public, shareholders, customers, and partners — and provides Enbridge's perspective in a transparent manner, presented by leaders within the organization, and supported by facts and statistics.
This 195-page report was published in english and french, in print and online.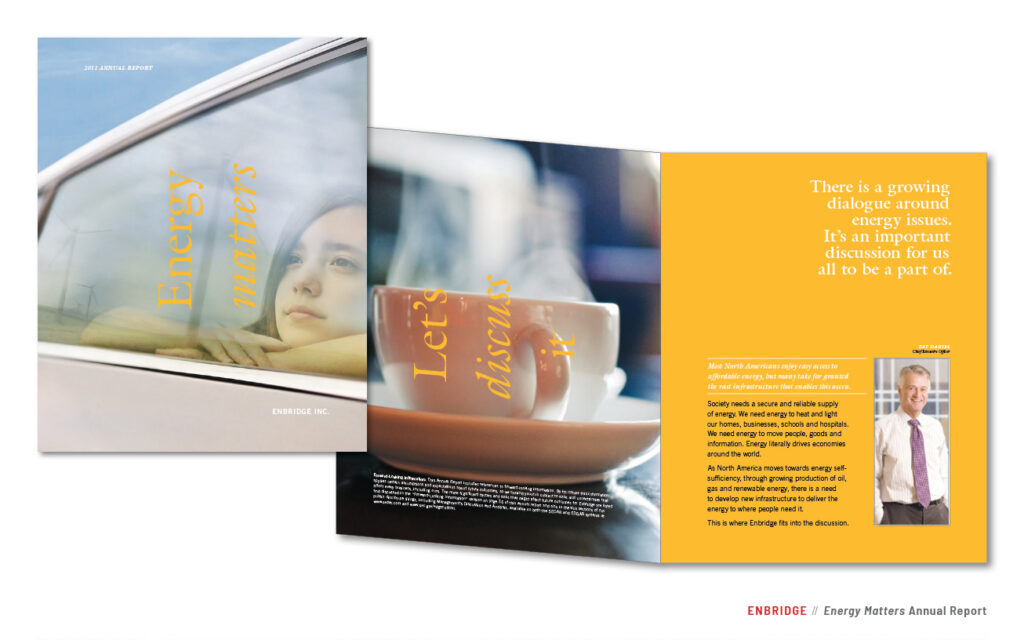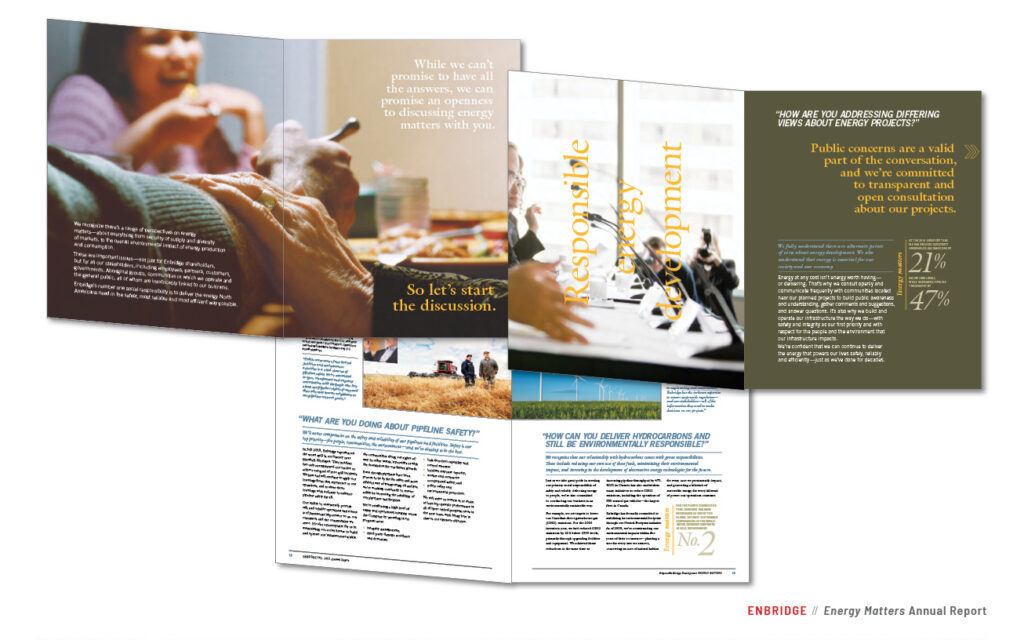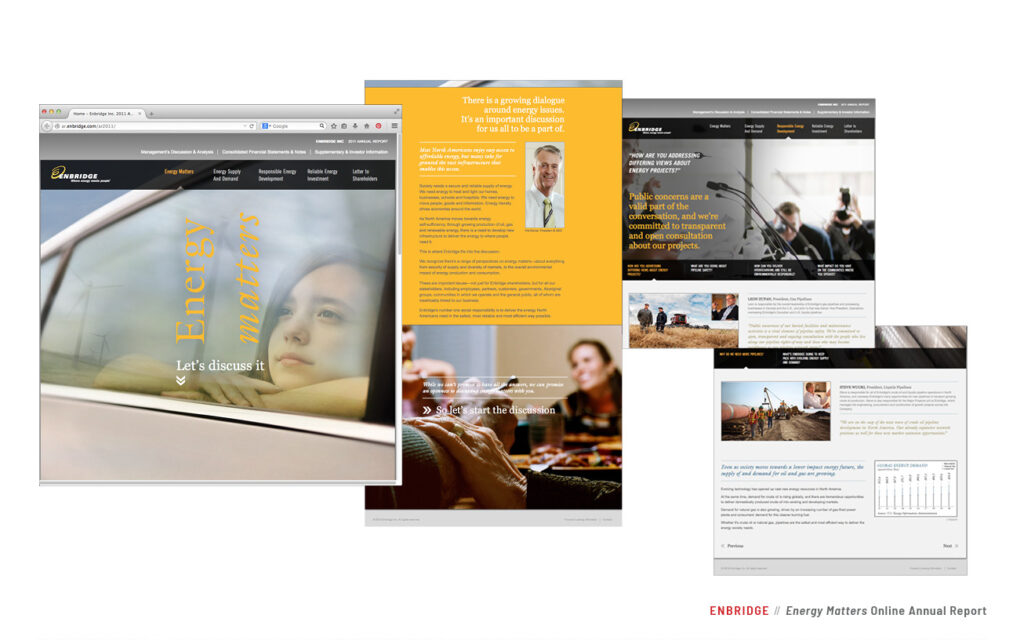 Enbridge ENF Stability Matters Annual Report
One of the challenges of providing Investor Relations materials for a large organization like Enbridge is developing and articulating a broad reporting theme across the multi-faceted businesses, including Enbridge Income Fund Holdings (ENF). This publication needed to relate back to the main "Energy Matters" concept, while communicating specifically to the ENF target audience which expects reliable and predictable dividends.