Skip to content Designer. Art Director. Creative Strategist.
The Client
STARS  (Shock Trauma Air Rescue Service) is a Canadian non-profit helicopter air ambulance organization funded by individual donors, service groups, corporate donors and government contributions. STARS provides rapid and specialized emergency care and transportation for critically ill and injured patients.
The Work
Responsibilities
The Work
The concept "We are ALL STARS" captures the essence of why this organization exists: every life is worth the fight. The courage to respond exists within all of us: VIPs (Very Important Patients), Crew (STARS staff), and Allies (donors, volunteers, supporters and partners).
• Corporate Overview Package
• Case for Support Brochure
• Crew Manual Microsite
• Story Sheet Word Templates
Responsibilities
Corporate Overview
This is the one leave-behind piece that walks people through the story of STARS: Who are we? Why are we here? How can you help?
This Overview Package was designed to not only be an informative overview of STARS, but also cleverly folds to reveal layers of additional information, and hold other printed collateral such as the more detailed Case for Support brochure and individual patients' Story Sheets. This created a new opportunity for a streamlined, polished, and flexible overview package for anyone in the organization to utilize and customize.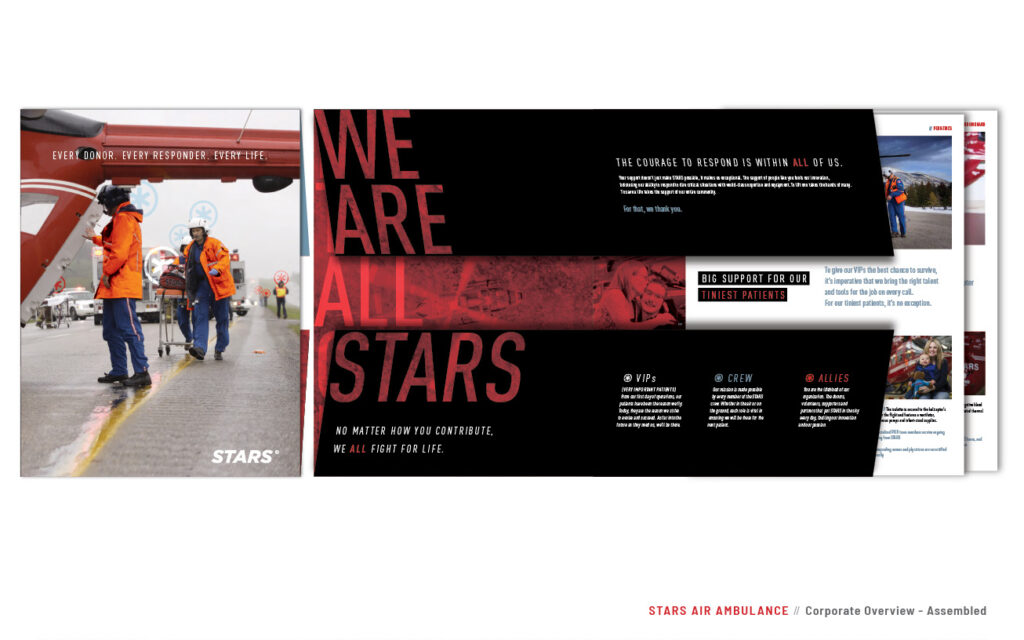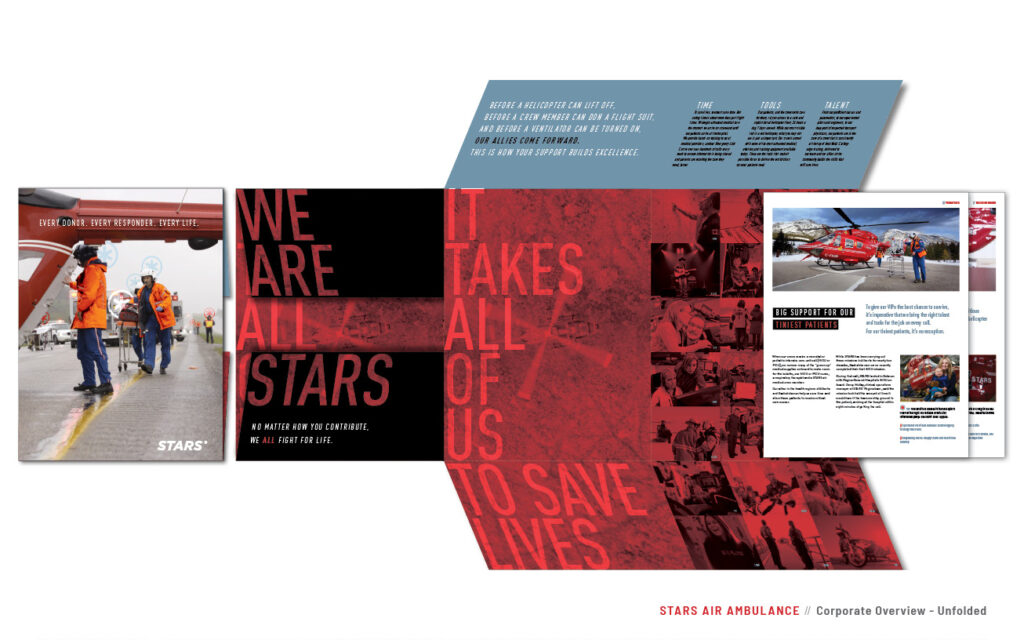 Crew Manual Microsite
The Crew Manual is an internal, online resource which demonstrates and clarifies the We are ALL STARS campaign and provides comprehensive guidelines for effective, consistent communications across all platforms. It includes resources such as: detailed brand standards, tone of voice, layout guidance, photography parameters, and story sheet templates.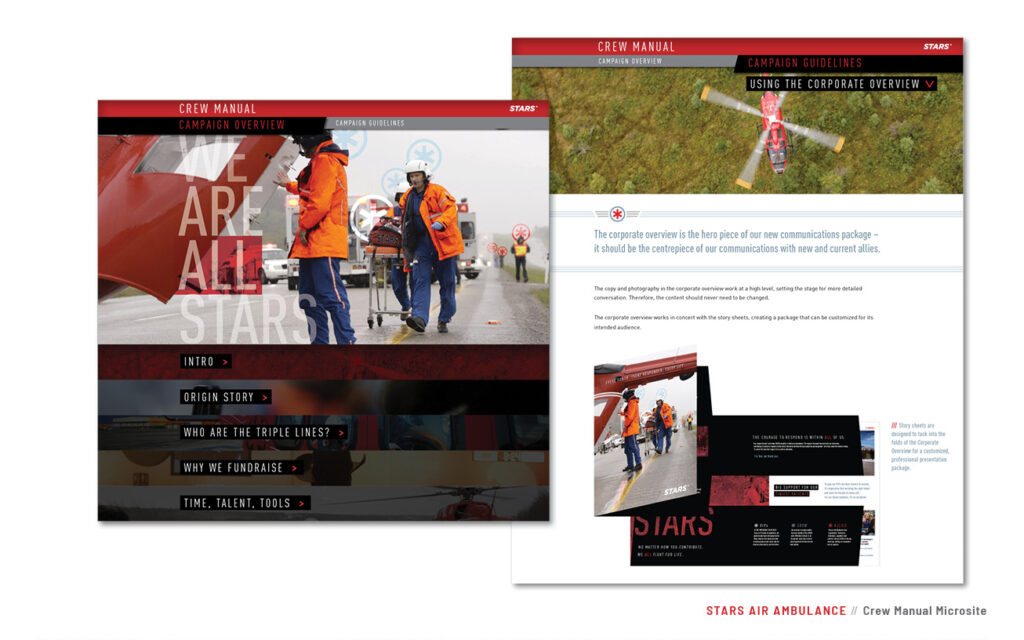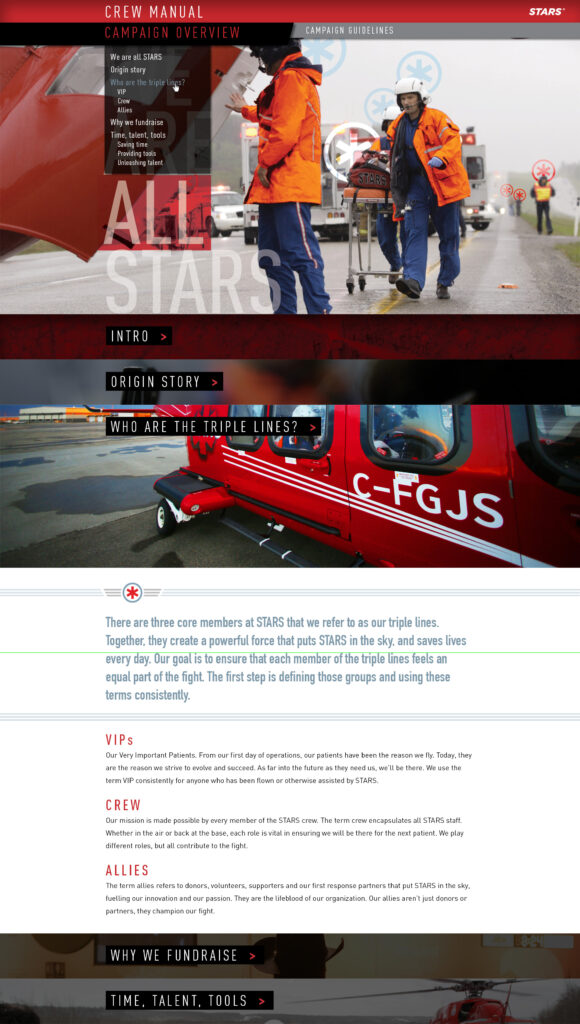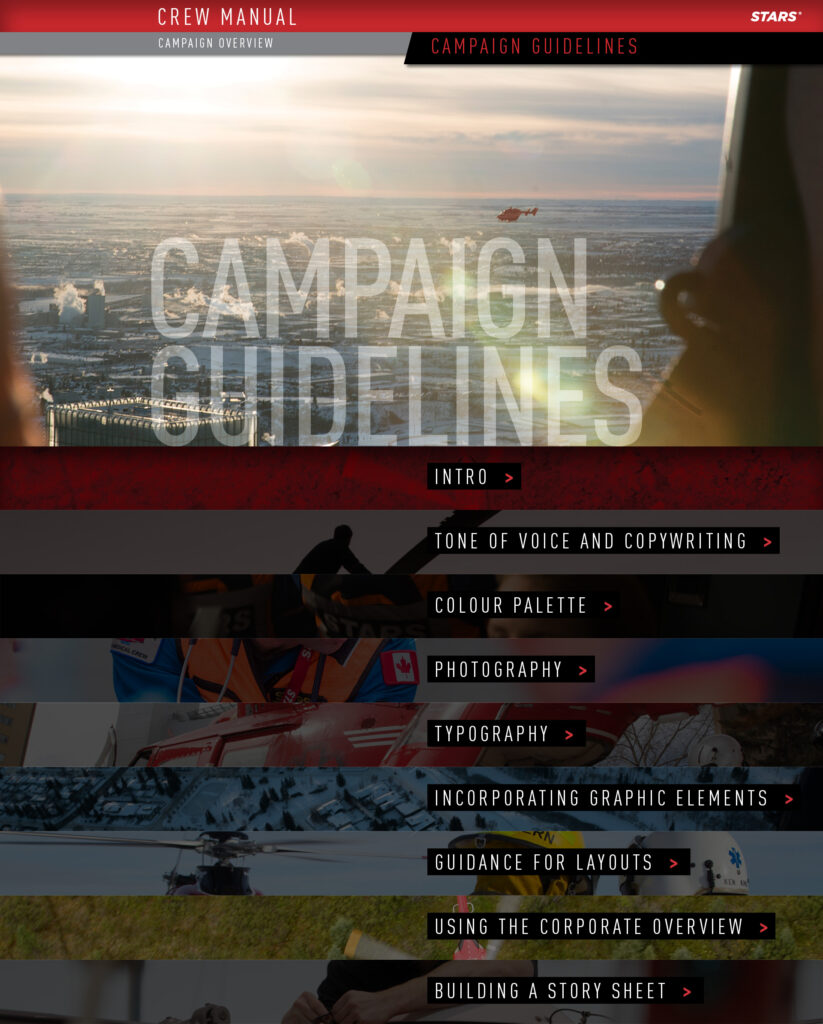 Story Sheets
These Story Sheets are fully customizable MS Word templates that can be built for specific audiences and updated as new patient stories are added. Detailed instructions include guidelines for copywriting and image selection to ensure brand consistency while providing maximum flexibility.